UltraPharma is responsible for the resales and logistics of Vitabalans Oy's products in GCC territory – UAE, Bahrain, Kuwait, Qatar, Oman, Saudi Arabia; and Singapore.
UltraPharma based in Dubai, provides regulatory affairs, marketing, logistics and supply chain services to local and international pharmaceutical manufactures and suppliers. The portfolio includes medicines, vitamins, dietary supplements and natural nutritional products as well as superfoods and Manuka honey. Ultrapharma is well known as a trusted supplier of high-quality pharmaceutical, dietary supplement and nutrition products. They have own warehousing facility, temperature-controlled delivery vans, field sales and marketing teams, as well as in-house digital marketing unit.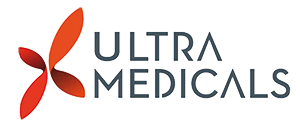 Vitabalans OY is a Finnish pharmaceutical company founded in 1980. Vitabalans manufactures and develops prescription medicines, over-the-counter medicines, food supplements and medical devices. All products are manufactured in certified pharmaceutical manufacturing facilities in Finland. There the quality of the products is ensured by own product development and quality control.
Vitabalans products now also available from www.amazon.ae/vitabalans
You can find an overview of the products available in English on the website www.vitabalans.com/en/home